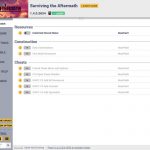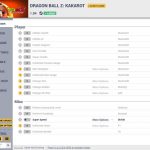 ---
Dragon Ball Z: Kakarot Trainer +24
Activating this trainer:
If not state otherwise below, press F1 at main menu.
Listen for 'Trainer Activated'.
Press desired hotkey. All hotkeys can be changed on the trainer.
Promo Options:
Decimal: Super Speed
Trainer Options:
# Player
NumPad1: Infinite Health
NumPad2: Infinite KI
NumPad3: Instant Support
NumPad4: One Hit Kills
NumPad5: Super Combo
NumPad6: Unlimited Tension Gauge
NumPad7: EXP Multiplier
NumPad8: Unlimited Item Usage
NumPad9: Change Zeni
Multiply: Change Medals
Add: Change All Orbs
# Misc
Separator: Perfect Community Level
Subtract: Perfect Friendship
Decimal: Super Speed
Divide: Unlimited Items
F1: Unlimited Breath
Editor Options:
# Player:
Zeni
Medals
# Orbs:
Blue
Red
Green
Multi
Purple
Gold
Notes:
EXP Multiplier:
While active your gained EXP is multiplied by 4 which can be customized after trainer activation.
Unlimited Item Usage:
While active your items won't decrease.
Change Zeni:
Change Medals:
Change All Orbs:
Open status screen first where your zeni is shown. Press hotkey and reopen to see changes.
Unlimited Items:
While active open items screen and ALL items are unlimited. By default it sets quantity to 99 and only affect items you own. Both can be customized after this cheat is active. Be careful with it as it might give or set items which the game does not expect you to have.