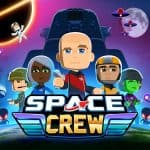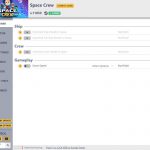 ---
Space Crew Trainer +24
Activating this trainer
If not state otherwise below, press F1 at main menu.
Listen for 'Trainer Activated'.
Press desired hotkey. All hotkeys can be changed on the trainer.
Promo Options
NumPad4: Game Speed
Trainer Options
# Ship
NumPad1: Unlimited Ship Shields In Space
NumPad2: Unlimited Full Ship Reactor In Space
# Crew
NumPad3: Unlimited Crew Health In Space
# Gameplay
NumPad4: Game Speed
Editor Options
# Currency
Credits
Research Points
Ship Mission XP Currency
# Selected Unit In Space
Starting Health
Incapacitated Timer Length
Healing Medkit Factor
Oxygen Damage Rate
Radiation Damage Rate
Radiation Restore Rate
Impact Damage
Current Health
Current Radiation Damage
Frame Radiation Damage
Current Lack of Oxygen Damage
Current Incapacitated Timer
Defense Stat
Oxygen Resistance Stat
Radiation Resistance Stat
Onboard Defense Percentage
# Selected Unit at Base
Current XP and Level
Notes
Game Speed:
Toggle on to affect game speed.