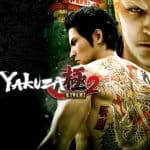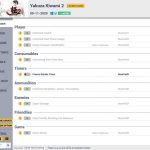 ---
Yakuza Kiwami 2 Trainer +11
Activating this trainer
If not state otherwise below, press F1 at main menu.
Listen for 'Trainer Activated'.
Press desired hotkey. All hotkeys can be changed on the trainer.
Promo Options
NumPad5: Freeze Details Timer
Trainer Options
# Player
NumPad1: Unlimited Health
NumPad2: Unlimited Heat Power Gauge
NumPad3: Empty Stomach (Modifiable)
# Consumables
NumPad4: Consuming Item Gives Max
# Timers
NumPad5: Freeze Details Timer
# Ammunition
NumPad6: Unlimited Durability / Ammo / Throwables
# Enemies
NumPad7: Super Damage
# Friendlies
NumPad8: Stop Friendly Bleeding Out Missions
# Game
NumPad9: Game Speed
Editor Options
# Currency
Player Money
# Player Progression
Red XP
Blue XP
Yellow XP
Green XP
Purple XP
Notes
For EDITOR OPTIONS
For currency and XP points, enter the menu where you can see them, then the values fill in. Modify them and press TAB to change them. Colors of XP are used to unlock skills.
Freeze Details Timer:
There is a timer that shows during certain events for details. Toggle on to freeze it.